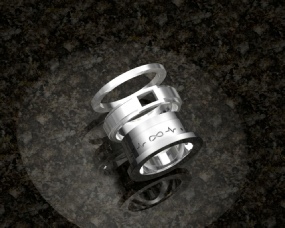 We have added Computer Aided Design capability to our tool box, and it has added a whole new dimension to the design process. Rick has become amazingly adept with the system, which provides a dynamic interaction in taking the design from concept, to completion. He can often bring up a "rough" design within minutes, and address small changes while you watch. A detailed rendering picture is generated which gives a realistic preview of the item.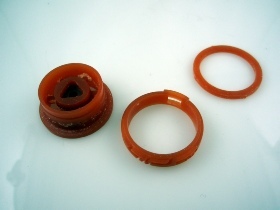 Once the design is complete and you have approved it, we choose the appropriate hardware to produce the model for casting.

We use either a 3DPrinter and print your design in a castable resin.

Or a four-axis CNC mill to carve a precise model from a hard wax. Occasionally, a design lends itself more to hand carving , then our master carver produces the wax model. When you have approved the physical model, it is ready to be cast in Gold, Silver or Platinum.

The entire process takes from 1 - 4 weeks.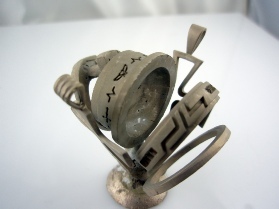 The "lost wax" method of jewelry production has been around literally, for thousands of years.  


• One or more wax models are mounted in a steel flask, and covered with a plaster-like substance ("investment"), they are connected via a wax channel (The "sprue"), which provides a pathway for the metal to replace the wax.

• Once the plaster has dried, the flask is heated in a kiln to about 1300 degrees (F) over the span of several hours. Within the first hours the wax will liquify, drain out of the flask to be vaporized (it is lost), and a precise mold of the item remains behind.


• The flask is cooled slightly, the loaded into a centrifugal casting machine. A ceramic crucible is moved to  a position near the flask, and the metal heated to a molten state.


• Once the metal has reached the molten state, the centrifuge is released, and the metal is hurled into the flask . It solidifies in seconds, and within a few minutes it has cooled enough to remove the plaster.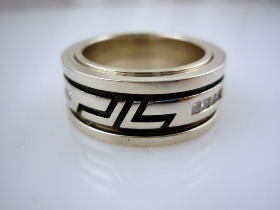 Once cast, the article is polished, the stones are set, and the concept has become reality.